If you've recently been exploring keto, Paleo or just looking to pack in more protein, Sprouts has a wide variety of high-quality traditional and plant-based options for you! With so many delicious, nutritious innovations happening across the store, you can find protein-powered snacks, meals, drinks and even treats to keep you fueled throughout the day.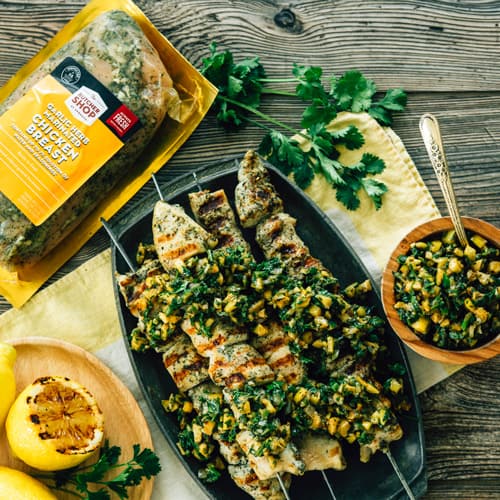 Protein, an absolute necessity
You may know protein as a primary energy source that also fuels the muscles post-workout, but even more essential than that, protein acts as a binder and essential building block for function and growth for our organs, tissues, bones, joints, hair, and skin. Protein also helps rebuild cells to keep our immune system strong.
On the go protein
At Sprouts, we recognize how important getting enough protein is and now, we've made it easier than ever for you to get your fill, with surprisingly delicious options you might not find anywhere else. Save time with nutritious heat-and-eat breakfast bites, meals, and grab-and-go protein drinks! Looking for a power-packed snack? Satisfy your cravings with crunchy chips, savory meat sticks, frozen desserts and creamy yogurt! Plus, unique varieties of bars, supplements and shakes.
Plant-powered goodness
A
plant-based diet
doesn't mean depriving yourself of protein! Now, plant-based pastas, meatless meats and convenient frozen entrees are made with protein-dense beans, wheat, potato and soy. Even if you're looking to swap out a few meaty meals during the week so you can get more plants on your plate, you can feel satisfied with hearty options to keep you full.
Meat your match
At Sprouts, we care about providing the best, high-quality meats, poultry and 100% sustainably sourced seafood to you and your family so you can enjoy nutritious, protein-rich meals and snacks. Explore fresh, organic, non-GMO, USDA choice options right at the butcher's counter or pre-packaged selections that are tender and flavorful.
Keep your eye out!
Products with higher levels of protein often tout the total amount per serving on the front of their package so it's easy to find.
---
Shop Now

BACK TO TOP