Grab your bread, buns or rolls and get stackin' with tasty bites perfect for game day and so much more! Whether you prefer a classic slider, a veggie sandwich or something new, we've got a mouth-watering recipe for everyone!
Blue Cheese Sliders with
Beer-Glazed Onions
Stacked high with classic beef patties, topped with caramelized onions, blue cheese and sandwiched between two buttery brioche hamburger buns.
View Recipe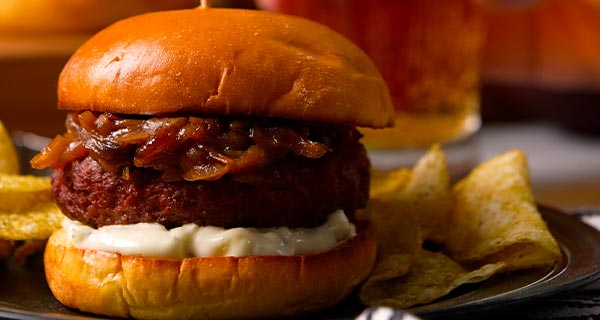 ---
Open-Faced Tuna Grinders
Albacore tuna, fresh herbs and spices, pepperoncini peppers and an oregano vinaigrette create this tasty open-faced sammie.
View Recipe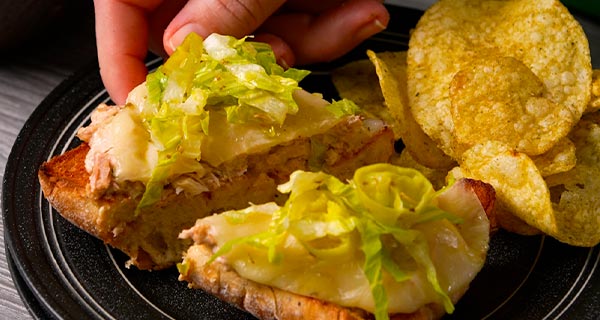 ---
Grilled Mushroom and Eggplant Party Sandwich with Miso Mayonnaise
Last up on the lineup is a juicy sandwich with mushrooms, eggplant, miso mayonnaise and more atop a fresh French baguette.
View Recipe