Sprouts is a vegan's paradise! There are TONS of options to stock up your fridge and pantry to make eating vegan a breeze. Here are some of my favorites:
1. Fruit & Veggies
Sprouts has the best, freshest produce at a great price. Double Ad Wednesdays make saving money on a variety of produce even easier!
2. Bulk Nuts, Seeds, Granola & More
The bulk section of sprouts is a lifesaver! There are endless options here. You can find any nut or seed you can think of, tons of delicious granola mixes, oats, flours, beans and more—all at an affordable price.
3. Vegan Protein Powder
I like to add protein powder to my smoothies and baking for an extra nutritional boost! Sprouts has all different kinds of vegan protein powders – from soy protein, to pea protein, to rice protein—you can find the perfect vegan protein powder to fit your taste buds and preferences.
4. Vegan Chocolate
My personal favorite is Lily's sugar-free chocolate (chocolate bars AND chocolate chips), but there are a few other vegan chocolate and chocolate chip options at Sprouts. They are all delicious (and you will never be able to tell that they are vegan!)
5. Plant-Based Milks & Coffee Creamers
Sprouts has a huge selection of plant-based milks—almond milk, rice milk, hemp milk, soy milk and more. Plant-based milks are the perfect dairy-free alternative to regular milk in smoothies, cereal, oatmeal, and any other recipe that calls for milk. They also have a great selection of coffee creamers that turn your cup of joe into a delicious, decadent treat.
6. Vegan Cheese
You can find tons of vegan cheeses at Sprouts—sliced, blocks, and shredded. They have vegan mozzarella, Gouda, cream cheese and more!
7. Tofu & Tofu Products
Tofu is a staple of mine, and I use it in tons of recipes. Sprouts has many different varieties of tofu in the dairy section.
8. Meat Alternatives
Veggie burgers, vegan chicken patties, vegan sausages, vegan bacon—Sprouts has it all! These make whipping up a hearty, comfort-food meal simple and delicious.
9. Vegan Marshmallows
When I learned that I could still have marshmallows as a vegan, I was ecstatic! Dandies marshmallows can be found in the Sprouts baking aisle and are the perfect, vegan marshmallow alternative that are
exactly
like regular marshmallows. Great for baking, making vegan hot chocolate, and just snacking on straight from the bag!
10. Crackers & Chips
Sprouts has the BEST selection of crackers and chips! I like the Sprouts Brand Golden Round crackers to pair with hummus and their Blue Corn Tortilla Chips are my absolute favorite! Perfect for snacking with salsa or guacamole.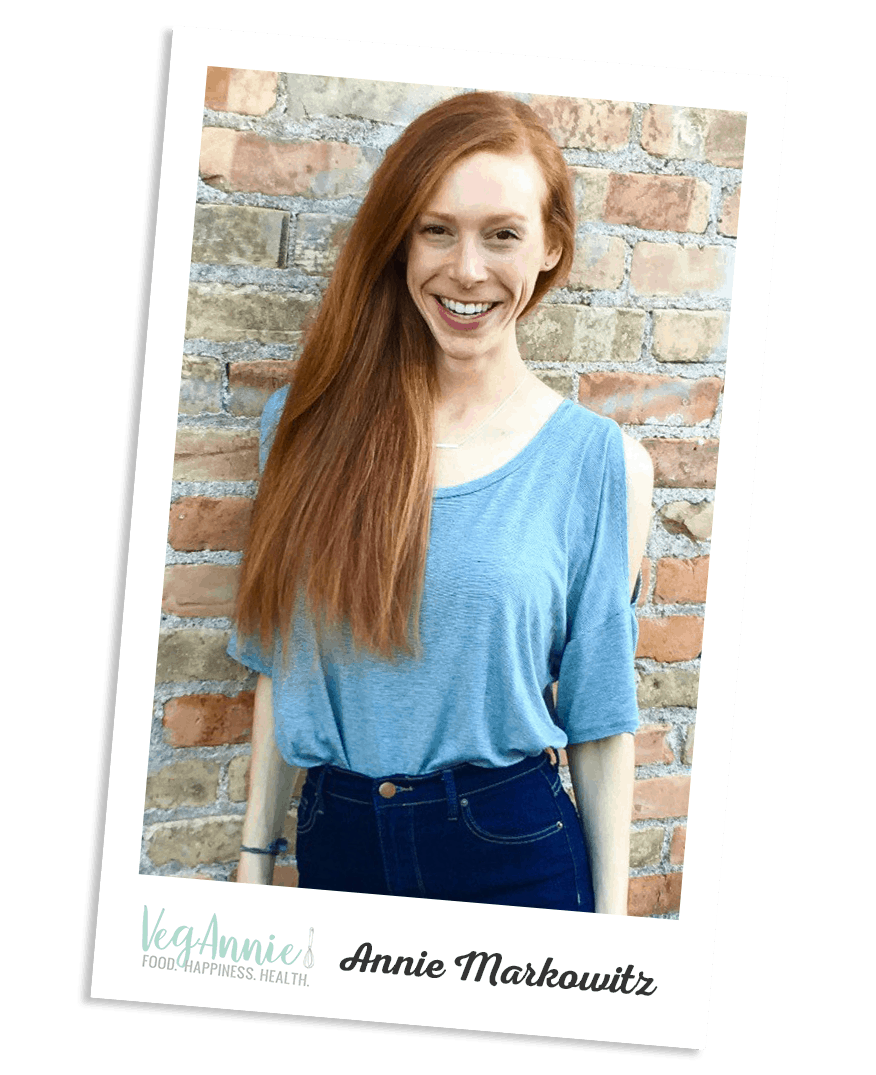 Annie Markowitz is the blogger behind VegAnnie.com
Annie is a weight-loss expert, wellness coach and cookbook author with a PhD in Nutrition from the University of Texas at Austin. She is also the creator and founder of the popular plant-based recipe website,
www.VegAnnie.com
. Annie has lost over 75 pounds in a balanced, self-loving kind of way, and helps her clients break free from the cycle of overeating and chronic dieting to help them achieve their health and wellness goals! She believes that true health and happiness begins with what is on your plate, and she is passionate about showing others how eating clean, wholesome foods can be delicious, fun and exciting! Her recipes are simple to prepare, budget-friendly and always free of artificial ingredients.