by Mary Ellen Phipps, MPH, RDN, LD founder of milkandhoneynutrition.com
It's hard to believe, but winter is quickly coming to an end and before we know it spring will be here bringing warmer temps, yummy produce and the start of a big travel season.
Why Be Prepared
Whether you're just making a day trip with the kids to your local zoo, setting out across the country for a fun-filled road trip, or hopping on a two-hour flight to your closest beach, there are a few reasons to make sure you come prepared with snacks from home.
Cost: 
Buying snack foods in airports, or convenience stores is far more expensive than purchasing them at your local grocery store or making them at home.
Gut health: 
The stress of travel alone can often throw gut bacteria out of whack. New-to-you snack foods purchased while traveling may create some GI distress as well. It's a good idea to pack some tried-and-true favorites.
Immune health:
 Our immune systems can be another victim of travel stress. If we're not fueling our bodies properly, our immune system could take an even bigger hit – making us more prone to getting sick.
A Few Things to Keep in Mind
Day Trip
Taking a day trip allows you the flexibility to pack both shelf-stable and refrigerated snacks in a cooler.
If you plan to be gone all day, remember to pack substantial foods as well. Freezing some beverages and ice packs will keep things nice and cool. Any food that is supposed to be refrigerated should be kept on ice as long as possible. Once it is taken out of the cooler (or the cooler is no longer below 40°F), it should be consumed within two to four hours. If you're ever in doubt, just throw it out.
Day-Trip Snacks
Popcorn
Dark chocolate rice cakes
Bananas
Oranges
Energy bites
Cooler Snacks
Berries
Yogurt
Flavored water
Sandwiches
Chicken salad
Snacking cheese
Longer Road Trip
For longer road trips, you'll want to keep the same food safety precautions in mind as you would on day trips. Keep in mind that cooler snacks will only last one day or less depending on the length of your trip. If your road trip will be longer than one day, try to
scout out your favorite grocery stores
along the route—stocking up on refrigerated goods as you make your way to your destination. Some of my preferred shelf-stable, travel-friendly snacks include:
100% uncured beef sticks
Oat bites
Apple sauce
Nut butter
Whole-grain bread
Breakfast cereal
Snack-size bars
Nut butter pouches
Other shelf-stable produce options like apples and grapes
Plane Trip 
Plane trips are a bit different when it comes to picking out your snacks. You'll need to consider what will fit in your carry-on bag as well as what security will allow you to bring. If you bring a cooler, make sure all the ice packs are frozen solid. Anything that is not frozen, including foods, beverages, and ice packs is subject to the TSA's 3-1-1 rule.
Plane trips are the perfect opportunity to shop delicious bulk snacks in the
Bulk Department
, where you can choose the amount that best fits in your luggage. Easy-to-pack items include:
Walnuts
Chocolate-covered almonds
Pistachios
Dried mangos
Pumpkin seeds
Plantain chips
Granola
Whatever your plans are this spring break, whether you're traveling cross country or to the nearby park, make sure to stop by your local Sprouts to find your favorite travel-friendly snacks!
---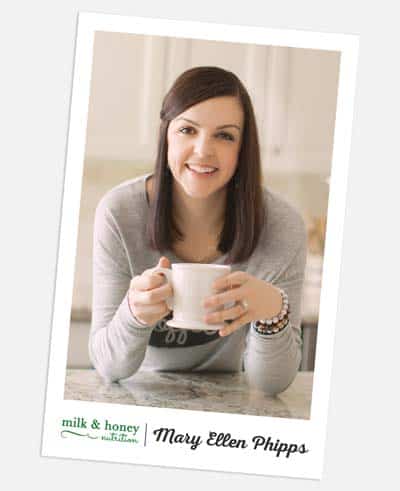 About Mary Ellen
Mary Ellen Phipps, MPH, RDN, LD, is the Registered Dietitian, mom, food blogger and recipe developer behind milkandhoneynutrition.com. She's also a type 1 diabetic and firmly believes food should bring us joy, not stress. Mary Ellen makes healthy eating easy, realistic and most importantly … fun! Visit her website and you'll find yummy low-sugar, diabetes-friendly recipes the whole family will love … as well as helpful tips and a little mom humor.