If you're looking to cut back on the sugar, look no further! Whether you've begun your keto quest, curbing your sweet tooth or creating lasting habits for long-term health goals, Sprouts has tons of every day, pantry staples to keep your kitchen stocked with low sugar, no sugar and alternatively sweetened products. Not sure where to look? Sprouts makes it simple to shop low-sugar options with a variety of products labeled "no added sugar" or "sugar-free."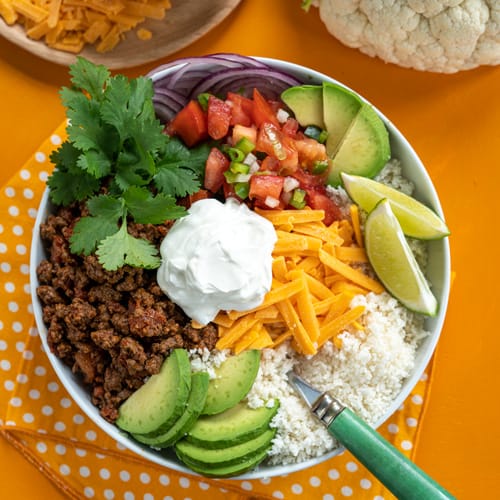 Sneaky sugar
Sugar occurs naturally in all foods that contain carbohydrates. Whole fruit, vegetable, grains and dairy, provide our bodies with containing these sugars which our bodies can metabolize and use as a sustained energy source. Some sugar in our diets is necessary and essential for our bodies to work properly. The problem is, we are consuming too much added sugar–because processed foods, which are easily accessible, are everywhere. Soft drinks, cereals, baked goods, canned foods, cured meats, and condiments are all culprits of sneaky sugar bombs. Luckily, at Sprouts, you can enjoy a refreshing can of no-sugar soda without the sugar rush! Plus, sugarless creamers for your morning cup of joe, reduced-sugar treats and everything in between.
Naturally sweet goodness
If you're looking for a filling and nutritious ways to cut down on sugar, look no further than nature! Fruits and veggies provide a deliciously satisfying, tasty crunch to curb those sugary cravings, are inexpensive and come in an array of colors, textures and flavors. Leafy greens and berries make a sweet smoothie, while applesauce can be used in your baked treats to cut down on refined sugar, while also adding moisture. Even creamy nut butters make an incredible treat with their richness and naturally sweet flavor.
Meals made easy
Mealtime can be tricky with our schedules being so full of family, work and all the extracurriculars that come with both. If you need quick and simple meal solutions that are keto-friendly, made without refined sugar and won't give you that dreaded sugar spike–we have them sprinkled throughout the store. Mornings can be stressful and sugar-free with heat-and-eat waffles and loaves of bread containing no or low sugar. Snack time is the right time to cut back on sugar with minimally processed jerkies and condiments made with you in mind!
Treat yourself right
Craving something sweet but watching your sugar is simple with the rich and creamy options in the frozen department! Choose from ice creams, bars and bites that are satisfyingly sweet and contain no refined sugar. And did you know, desserts made with monk fruit taste great and are diabetic friendly? If you're keeping it keto, Look for products with the keto-friendly tag throughout the store.
---
Shop Now

BACK TO TOP