Siggi's Dairy began in 2004 when Siggi Hilmarsson felt homesick for skyr (pronounced "skeer"), a strained yogurt that has been a staple in the Icelandic diet for more than 1,000 years. The yogurts he found on shelves in the United States were much too sweet and artificial for his liking. He longed for the wholesome, unprocessed food of his childhood.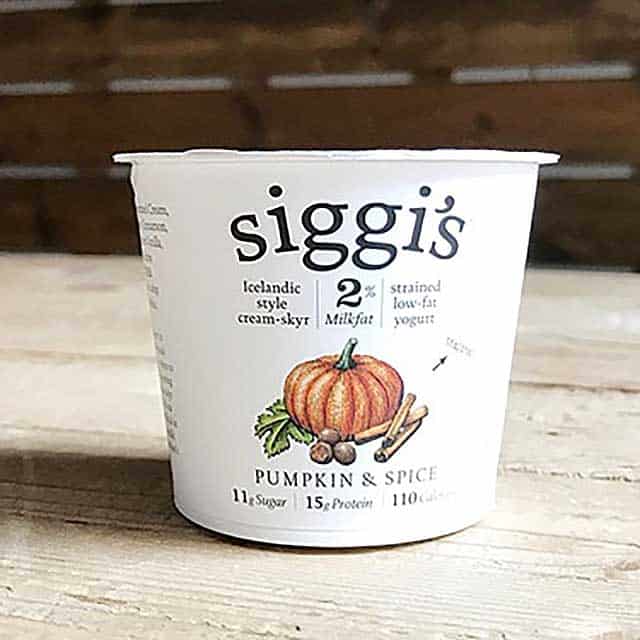 His mother sent him a recipe and with that, he began making skyr in his small New York City kitchen. Within just a few months, Siggi refined his technique, quit his day job and moved his humble skyr-making operation from his home kitchen to a full-scale dairy plant in Upstate New York. True to Icelandic tradition, Siggi's products do not contain any artificial preservatives, thickeners, sweeteners, flavors or colors and are made with milk from family farms that do not use growth hormones. Siggi's Dairy is committed to making delicious, healthier yogurt products with simple ingredients, rich in protein and not a lot of sugar.
Now Available at Sprouts!
Siggi's delicious skyr is available at Sprouts every day. Choose from 0% non-fat yogurt, 2% low-fat yogurt and 4% whole-milk yogurt in 14 protein-rich flavors. Siggi's is a healthier choice with less sugar, more protein and naturally gluten-free. And did we mention they're made using grass-fed cow's milk? Siggi's Skyr is also available in 0% plain or vanilla 24-ounce tubs. Got filmjölk? Siggi's Filmjölk is a drinkable yogurt available in four delicious varieties: raspberry, vanilla, blueberry and plain. Delicious on its own, in smoothies or poured over granola or fruit. Siggi's has the perfect solution for busy families too! An ultimate grab-and-go snack, Siggi's yogurt tubes are easy to hold, open and eat. Siggi's squeezable yogurt tubes are made with only 5 ingredients and contain only 5 grams of total sugar. Siggi's invites you to try all their delicious and healthier yogurt products made with simple ingredients and not a lot of sugar. Join us today and follow along on our
Siggi's Facebook
,
Siggi's Instagram
and
Siggi's Twitter
.