Are you ready to venture out from your grocery list mainstays? Looking for something bold and a little daring? Kick that flavor fatigue to the curb and fill up on our newest, tastiest foods and supplements. Your old favorites are about to get jealous. 
Are you ready to venture out from your grocery list mainstays? Looking for something bold and a little daring? Kick that flavor fatigue to the curb and fill up on our newest, tastiest foods and supplements. Your old favorites are about to get jealous. 
Clo-Clo Vegan Food Bowls
Un-bowl-ievable! These new and exclusive plant-based bowls are brimming with flavor and free from the top eight allergens. Whether it's something creamy and dairy-free cheesy you're after or a bright and bold curry, spice up your weeknight meal with something delectably vegan.
Genius Foods Artisan Country Style Loaf
Give your gut some love with new, gluten-free bread, only at Sprouts! An artisan loaf that's a true work of genius; made with fiber-rich ingredients and free from dairy, hand scored and baked with care. Chewy and light, perfect for your morning avo toast, hearty sandwich, or midnight snack.
Pumpkin Pie with Creme Topping
A new way to pumpkin pie and it's only at Sprouts! Our award-winning, velvety pumpkin pie just got even better! We took our luscious pie and added a layer of decadent whipped topping for the ultimate indulgence. Dig in, there's always room for a slice!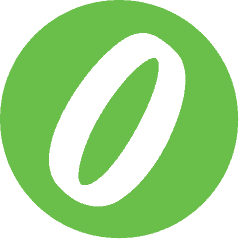 Delallo Organic Olives
Pucker up for something new and exclusive and trust us, you'll want to try olive them. Briny, tangy organic olives are the perfect addition to your bountiful boards, pastas, and salads. Perfectly pitted and very versatile, try them on their own or stuffed with red peppers, garlic or almonds.
Sprouts Peruvian Kettle Chips
A new way to snack, only at Sprouts! Light, crispy and oh, so crunchy. Made from red and purple Peruvian potatoes, these chips have a delicate, crispy texture and are lightly salted because, dips deserve better.
Sprouts Coconut Rolls
Our exclusive coconut rolls in the newest flavors, but only for a limited time! Enjoy the crisp and airy coconut treat in yummy fall flavors like Pumpkin Spice, White Chocolate Cinnamon and Mint Chocolate. C'mon and treat yourself!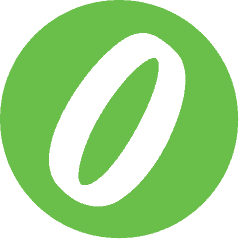 Dr. Bronner's Magic All-One Chocolate
New chocolate bars unlike any other, and you can only find them at Sprouts! Sweeten things up with a little magic from Dr. Bronner's. Explore smooth, creamy fair trade chocolate in a variety of flavor combinations made with organic ingredients for a truly, ethical indulgence.
TheOne #BeBalanced
Good health should be affordable and accessible to all and TheOne brings you a balancing formula made from high-quality ingredients. Support a healthy metabolism, while promoting normal blood sugar levels with good-for-you chromium and biotin.*
*These statements have not been evaluated by the Food and Drug Administration. These products are not intended to diagnose, treat, cure, or prevent any disease.
Kalbi Beef Burger
Sink your teeth into something new, only at Sprouts. A big, bold juicy Korean-inspired burger infused with authentic spices for a flavor explosion! Top with kimchi and serve on a toasted brioche bun for the ultimate burger.
Island Jerk Turkey Burger
Try a new way to turkey, only at Sprouts! Tender, juicy ground turkey is mixed with Caribbean herbs and spices for an incredible twist. A little sweet, a little spice and a whole lot of delicious. Serve on a hearty bun with a fresh fruit salsa for a weeknight getaway … in the kitchen.
All Free Allergen-Friendly Frozen Brownie Bites
Treat yourself to a Sprouts exclusive, allergen-friendly bite that's rich, decadent and completely free of dairy, wheat, nuts, and soy! Unbelievably chewy and full of goodness.
Actual Veggies The Actual Burgers
No more mealtime blahs when you add real color, from real vegetables—new and exclusively at Sprouts! Veggie-only thick-cut burgers are rich in plant-based protein and deliver a satisfying, meaty, meatless bite!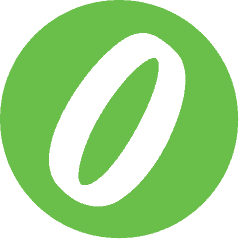 Essential Living Foods Immune Support Drink And Smoothie Mix
New and exclusively at Sprouts—blend your way to better with antioxidant-rich, organic superfoods that provide sustained energy to give your routine a boost. Nature's most powerful nutrients in an easy-to-blend mix.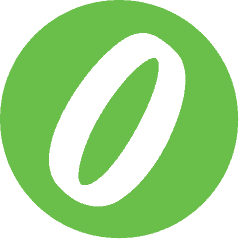 Genius Protein Smoothie
Sip on something new and exclusively at Sprouts. Drink smarter with a smoothie that's creamy, nutritious and loaded with plant-based perfection. Rich in MCT's, potassium and good-for-you fats!
Fast Bar
Fuel your fast with the power-packed, nutrient-dense bar that keeps your body in a prolonged fasting state—exclusively at Sprouts. Boasting 5 grams of plant protein and free from gluten, soy and dairy.
ImPasta! Spaghetti Squash Noodles
No work, all pasta play! These new, exclusive, perfectly portioned, ready-to-heat spaghetti squash ring makes meals healthy, delicious and gluten-free! Plus, now you can make pasta possible even if you're keeping it keto.
Butcher Shop One Pan Meal Peruvian Scallops Sauté
Enjoy 100% sustainably sourced sweet and succulent scallops that are perfectly seasoned to spice up your weeknight dinner. Take your tastebuds on a trip and pair these savory morsels with a vibrant salad for a satisfying meal that comes together in minutes.
Butcher Shop One Pan Meal Black Garlic Barramundi
New at Sprouts, our One Pan Meals turn dinner into a vacation with 100% sustainably sourced seafood you can't miss, made with exclusive chef-inspired recipes. Sink your teeth into tender Barramundi, enveloped in a delicious black garlic marinade that compliments the delicate, mild fish.
Filled Belgian Waffles
New and only at Sprouts, enjoy golden waffles complete with a tempting, fresh filling ... which means anytime is a good time to treat yourself to decadence. Made from rich Belgian chocolate or juicy whole berries and nothing artificial.
Sprouts Monkfruit Chocolate Bites
Chocolate happiness is a scoop away with our newest chocolate disks made with better-for-you monkfruit instead of sugar. Great for baking, melting or treating yourself ... just because.
Carbonaut Gluten-Free Bread
Now, only at Sprouts, enjoy gluten-free, keto-friendly breads from Carbonaut! Soft and chewy, each serving is rich in nutrients and fiber, and contains only 40-50 calories.
Like Meat Chick'n
Now you can satisfy even the meatiest of cravings with a plant-based chick'n that eats as good as the real thing, new and exclusively at Sprouts! With 9–19 grams of hearty, plant-based protein per serving, you can enjoy drool-worthy BBQ chick'n sandwiches and crispy nuggets while getting your veggies in too.
Deli Salads
Dig into these fresh, limited-time Deli salads to add color and flavor to your next summer meal only at Sprouts. We've crafted plant-based salads with all the best parts of summer; a little crisp, a little creamy and a whole lot of goodness.
Beehive Porcini Mushroom Cheddar Cheese
Made in small batches with fresher than fresh milk, this cheddar is just better and it's exclusively at Sprouts. Enjoy the mild, buttery taste with subtle notes of earthy mushroom.
Sprouts Grain Free Chips
Now, only at Sprouts, you can crunch your way with our grain-free, Paleo and vegan tortilla chips—perfect for your summer spreads and boards.
Vegan Rob's Veganpop
New and exclusive—get them while they're popped! Vegan Rob's Veganpop makes snacking sublime with vitamins, minerals and antioxidants. Made from a few simple ingredients this popcorn packs big flavor!
Healthy Crunch
Treat yourself to a healthier kind of indulgence, only at Sprouts! Keto and allergy-friendly, Healthy Crunch combines serious sunflower seed butter with flavors that are out of this world.
Nutpods Creamer
Dairy-free and delicious! Crafted from real almonds, coconuts and a blend of two zero sugar sweeteners for a creamy dairy alternative for your morning cup of coffee or tea. Froth-friendly? You betcha! Made for coffee lovers by coffee lovers with the same richness and body of half-and-half. Their natural cookie butter flavor is irresistible and it's only at Sprouts!
Hu Grain-free Cookies
Go on and enjoy a cookie but skip the sugar. Each keto-friendly cookie is completely free from gluten, grain, dairy and full of the nostalgic cookie flavor you love!
Market Corner Pickle Brined Roasted Chicken
Our limited-time only, pickle brined roasted chicken is tangy and downright dangerously delicious! One taste of this uniquely flavorful chicken and you might just become a pickle person.
Salsa Queen Salsa & Dips
Turn your snack time into a fiesta with fresh, gourmet salsas and dips. Each authentic recipe is free from artificial preservatives and bursting with big, bold flavors.
Izzio Sourdough Bread
Made from the purest ingredients, each perfectly chewy, deeply flavored sourdough from Izzio is made using traditional techniques, and is 100% traceable from seed to loaf!
Sprouts Hatch Chili Peanuts
We brought hatch back and your peanuts will never be the same. Perfectly seasoned peanuts are dressed up with a mild heat.
TheOne Supplements
Good health should be affordable and accessible to all and TheOne brings the highest quality African SpiceFruit to you in an easy-to-take supplement. African Spicefruit, a flavonoid and antioxidant-rich superfood, may support healthy blood pressure, blood sugar and weight.* 
Chix Soup Co.
Chicken soup for the mind, body and soul! Starting with a small-batch, slow-simmered broth, large meaty chunks of antibiotic-free chicken breast and plenty of farm-fresh vegetables and herbs, Chix soups are comforting and familiar—like homemade, but even better! Choose from slurpable egg noodles or tender, fluffy, hand-rolled matzah balls! If you're looking for a brothy kick, the Spicy Hangover will wake you up in the best way. Each one is deliciously natural and made without any artificial ingredients, colors or preservatives.
Clo-Clo Vegan Pizzas
Some say pizza is a nice-to-have, but for others, it's vital! Clo-Clo vegan pizzas have all the perfect pizza flavors you love, without the ingredients you don't! Dairy-free, gluten-free, vegan and plant-based, Clo-Clos pizzas are tastebud friendly, and kid approved. The difference is in the care! Clo-clo crafts their pizzas with everyone in mind, so we all can have a slice of the pie.
Egglife Everything Wraps
Let's be honest, a great wrap can take a few, simple ingredients to another level. And Egglife's Everything Wrap, with its perfect balance of seasonings, egg white base and flourless foldability, makes for a clear-cut winner in the wrap battle. Each ready-to-eat egg white wrap is made with at least 95% egg whites from cage-free eggs, boasts 6 grams of protein per serving, less than 1 net carb and only 30 calories. Delicious as a wholesome snack on their own, or fill with farm-fresh veggies, lean meat and a slice of cheese … that's a wrap.
Double Shot Espresso Caramels
In the not-so-far-away Bulk Department exists a decadent treat, exclusively at Sprouts. Rich and decadent, these caramels deliver a jolt of espresso flavor paired with a smooth, buttery chew. Made with only the finest ingredients, for a delightful way to treat yourself.
Everything Bagel Cashews
Onion, garlic, poppyseed and sesame seeds perfectly balanced on a mild and nutty cashew. It's everything you ever wanted in a snack with a little extra crunch … and it's only at Sprouts, in the new Bulk Department! Boasting 6 grams of plant-based protein per serving plus lots of vitamins and minerals, you can feel good about crunch time.
Taylor Farms
A ready-to-build salad featuring crunchy almonds, toasted watermelon seeds, savory feta and topped with a watermelon-lime vinaigrette? Oh, yeah, we're in.
Fry's Family Food Alt Meat
Fry Family Food Co. loved plant-based so much, they decided to craft some of the most delicious food packed with protein and completely vegan. Made from soy and wheat, you can enjoy plant-based burgers that sizzle and crispy, chicken-free nuggets.
Single Origin Food Co. Vegan Honey
Founded with a focus on ethically sourced, transparent products, Single Origin delivers their exclusive Vegan Honey available in three incredible flavors–Blonde, Amber and Copper.
Kimchi Reuben
Cleveland's probiotic-rich, authentically flavored Korean Kimchi and our uncured, USDA Choice, all-natural Corned layered between a super soft, Bavarian-style pretzel bun is re-up on your Reuben game.
Siete Grain Free Cookies
Treat yourself to Siete's gluten-free, vegan confections, made with almond and coconut flour for a delicate flavor and incredible crumb.
Picnik Oat Creamer
Made with grass-fed collagen protein to support bone, joint and skin health, along with MCT oil for a clear, active mind, each creamy, oat-filled sip will give your mind and body a healthy boost.
Nudge
Go ahead and do the undoable—eat your coffee! Made with ultra-premium, whole coffee beans and a few simple ingredients, Nudge dares you to enjoy something extraordinary and feel the natural boost of caffeine without the unwanted extras. Now, only at Sprouts, you can nibble on Nudge bars, perfectly portioned squares of rich and delicious edible coffee that feature delectable notes of creamy caramel or bright tangerine. Or poppable candy-like coffee bombs that provide a convenient, satisfying boost. And don't miss the incredible, spreadable butters that are sure to give your morning toast a fist bump. Each offers sustained energy to keep you moving and grooving throughout the day. No need for the midday slump when something this delicious is within reach. Unlock the power of the bean and enjoy an energy-boosting snack 25% lower in calories than chocolate and free from added sugar.
Carbonaut Low-carb Bread
Ready to break some bread rules? Carbonaut is about to expand your low-carb universe with a hearty, nutrient-dense bread that is mind-blowingly good and packs 6-7 grams of protein per slice. Prepare to take off and stay in fat-burning mode because each variety never contains more than 3 grams of net carbs per serving. Made with clean, plant-based ingredients and free from fillers and sugars, you can start enjoying sandwiches again!
Mooala Keto Creamers
Mooove over dairy and let's give nuts, seeds and fruit the spotlight, because there's something special happening over at Mooala! They're combining real foods with healthy MCT oil to give your morning coffee, a decadent, creamy, keto hug. Enjoy a rich splash of Vanilla Crème that smells and tastes just like your favorite childhood frosting, or the ultimate coffeehouse favorite, White Mocha. Oh, and did we mention there's an incredible Hazelnut flavor too? This may be the best plant-based creamer you've ever had … just sayin'.
Butcher Shop Plant Based Burger Patties
Burger lovers rejoice! You'll want to give peas … and mushrooms a chance because we have a patty so tasty, you'll forget miss the meat. Make your meal sizzle with our new Plant-based Burger Patties, made from savory mushrooms and pea protein. These rich, meatless burgers cook up quickly and boast a mighty 17 grams of protein per serving–so you can feel fuller longer and feel better about what you're eating too … because plant-based foods are good for you and the planet. A sneaky and oh-so delicious way to get more plants on your plate. Click here to learn more about plant-based.
VitaCup
Rise and shine with a robust cup of wellness. You work hard and your morning coffee should, too!  VitaCup will put the magic in your mug with powerfully flavorful coffee infused with vitamins and superfoods to supercharge your mind and body. Enjoy the functional lineup of VitaCup coffee pods and grounds, Slim, Beauty and Genius! Genius is a keto-friendly blend that boasts energy and brain-boosting MCT oil, along with turmeric and cinnamon for a deliciously smooth cup o' joe that elevates your mood and concentration.  
SkinTe
Discover a delicious way to get your glow on! Now you can nourish your skin, plus your hair and nails, too with collagen-rich, sparkling teas that taste as good as they are for you. Explore a variety of thirst-quenching flavors like Green Tea Grapefruit, White Tea Ginger and Hibiscus Vanilla. Each take-and-go slim can boasts 3000mg collagen plus your daily dose of vitamin C and super-herbs like horsetail, nettle root and hawthorn berry, for a noticeable difference in mood and brighter complexion.  Hello, liquid radiance. 
Garden of Life Apple Cider Vinegar Gummies   
The power of apple cider vinegar in a new, easy-to-take, delicious gummy! So tasty, you'll look forward to taking your vinegar. Garden of life has harnessed the power of real ACV to support your immune system, digestive health and overall wellness, not to mention weight management so you can achieve your goals, naturally. Apple cider vinegar has been linked to supporting healthy blood sugar levels, promoting the reduction of belly fat and may help to support insulin regulation.
Urban Accents Plant Based Meals
Meatless Mondays? More like MEATLESS ANYDAY! Beat the weeknight boredom with plant-based meal solutions from Urban Accents, available only at Sprouts. Each offer satisfying texture and cravable flavor in an easy-to-use mix that replaces one pound of meat. Rich in soy protein, and made with savory herbs and spices, you can have dinner done in less than 15 minutes. Meatless sloppy joes, Korean lettuce wraps and even tacos just got a meatless makeover. A plant-based meal so good you'll drop your dietary label.